Sustainable quartz worktops that don't cost the Earth. Silestone is a hybrid material made from a high performance blend of premium natural minerals, quartz and recycled glass. The exclusive HYBRIQ manufacturing process was developed by Cosentino to achieve more sustainability in quartz slab production. Utilising entirely renewable energy and 98% recycled water. By comprising a minimum 20% recycled material HYBRIQ+ takes this one step further.
Colours.
Please tap on a thumbnail to view larger images and scroll.
Quartz worktop fabrication.
Granite Britain Ltd. take deliveries of Silestone twice a week from Cosentino. We create a digital template of your kitchen then fabricate your bespoke worktop using our modern CNC machinery. Hand crafted finishing touches are completed and the worktops are fitted by an experienced and professional installation team.
---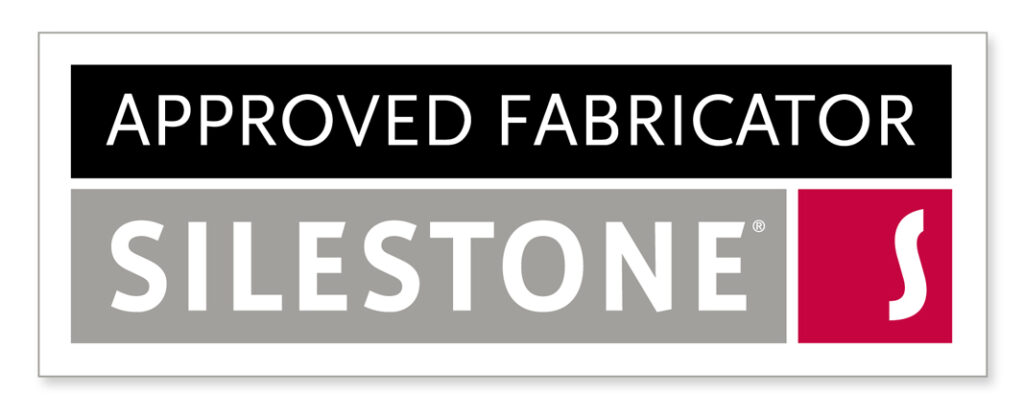 Silestone quartz worktop warranty.
The Silestone 25 year transferable warranty is only available through approved fabricators such as Granite Britain Ltd. following the design and manufacturing instructions in the professional use, good practise and design and installation manuals.
Silestone cleaning and maintenance.
Cleaning.
Contact your fabricator or Cosentino if you have damaged your Silestone quartz worktops or are concerned about a difficult to remove blemish. Get advice before attempting any harsh treatment or repair yourself. Silestone is very easy to care for to ensure a very long lifetime, most common cleaning products are acceptable along with the use of a cloth or non-scratch scouring pad. As with any hard surface it is important to rinse with clean water and dry the surface to remove any residues of dirt and cleaning products. This also avoids limescale caused by water being left to evaporate from the surface. Avoid using undiluted harsh chemicals, acidic and alkaline containing products such as bleach and hydroflouric acid which can cause permanent damage from chemical reactions if left in contact with the surface for prolonged periods.
Heat resistance.
Silestone is heat resistant. However, always use a trivet or pan stand for very hot pans, baking trays or roasting dishes which have come straight off the hob or out of the oven to avoid causing thermal shock. This can permanently damage the surface appearance or even crack the worktop with continued misuse. I recommend the Joseph Joseph expandable trivet as when collapsed they take up very little space in a drawer. For detailed care instructions please follow this link or download the Silestone use and care manual from the resources section below.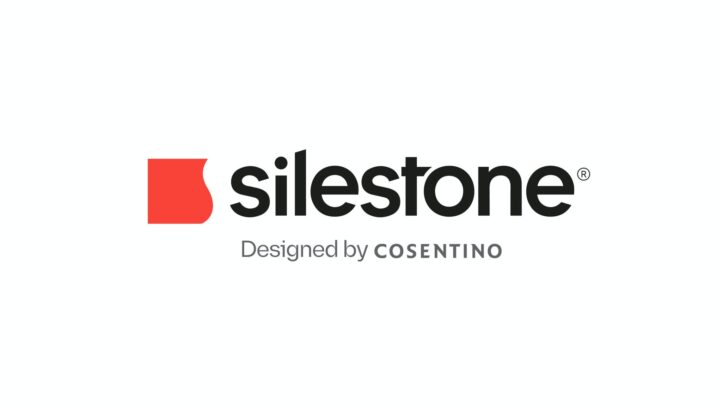 Game changing.
Through pioneering innovation in quartz slab manufacture, Cosentino has changed the game. New HYBRIQ Silestone has reversed how I have sold quartz worktops for over 15 years. I used to sell quartz worktops on how high the proportion of quartz it contains rather than how low. Silestone has been reduced from around 93% quartz to around 50%. But it maintains the same high resistance to staining, etching, scratching and impact. And retains the same 25 year warranty. Replacing quartz content with high quality alternatives also makes it safer to work with, which is great news for us. The process of manufacturing Silestone is almost completely automated, in a circular economy, to the highest standards of safety by a company with an outstanding socioeconomic attitude.
Why the game needs to change.
To create a point of reference, the minimum quartz content required for a material to be classed as quartz is 40%. Many cheap own brand imitations barely manage this and instead adulterate the mixture. Poor levels of compaction and porosity occur due to being made on imitations of genuine Breton tech plant. Using low grade materials, sometimes the odd nut and bolt, crushed drinks can or spanner and excessive amounts of poor quality polymers, result in a finished surface much easier to stain, scratch or dull, impairing its aesthetic lifespan. Losing its lustre prematurely makes a cheap quartz worktop a false economy.
Sadly, poor quality and cheap materials are often made in poor conditions, by people paid even poorer wages. As safe and tested as a finished Silestone worktop is, even the best material is made up of constituents which are very harmful to health if processed incorrectly, those using low quality ingredients even more so. Evidence of poor manufacturing, health and safety and working conditions is freely available to see and is actually used as company promotion on many social channels. Workers mixing ingredients in commercial catering equipment and filling slab moulds by hand wearing only paper masks, if any, while breathing fine silica dust and toxic resin fumes is a quick way to an unpleasant end.
Resources.